Affordable 55+ Community Near Lake Norman, Suburb of Charlotte, NC | The Farm at Ingleside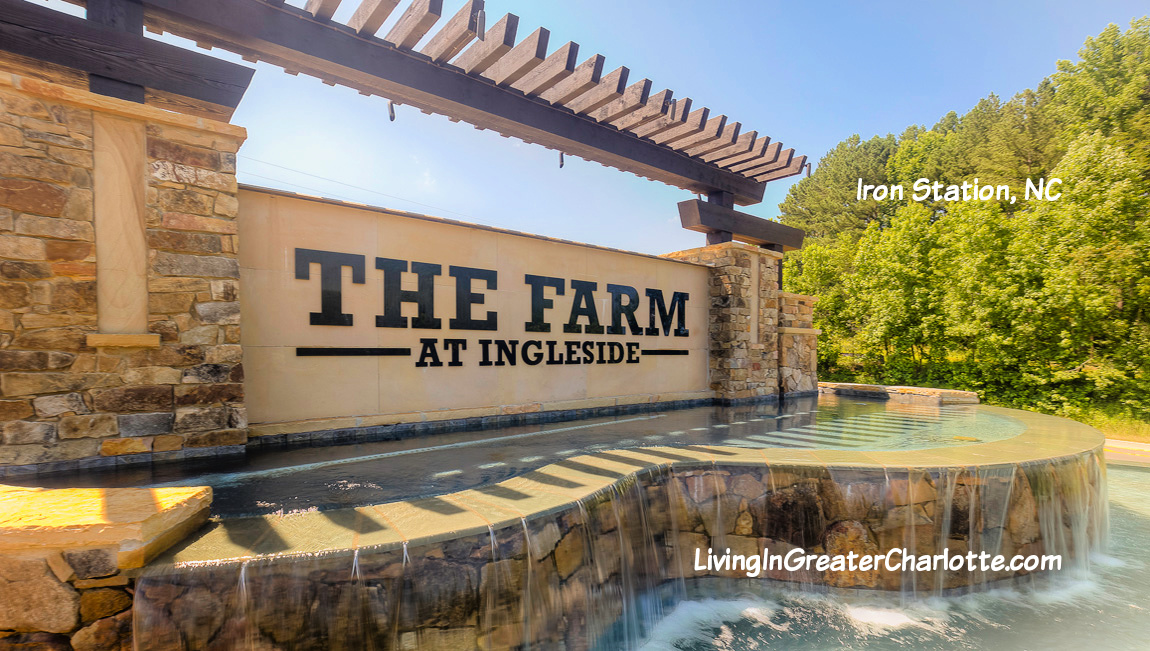 Are you searching for a home in a 55 plus community that matches your criteria and fits your budget? And to be more specific, an affordable home that you will enjoy living in? Well, there's a nice community for you to consider called The Farm at Ingleside, in Iron Station, a suburb of Charlotte, North Carolina. I have other videos that show high-end 55+ communities in the Charlotte area. In this video, I will show you this more affordable active adult or 55 plus community near Lake Norman. Stick around, it's coming right up.
Hello there, my name is Lynn Alvarez, your Realtor and Broker with The Ally Group Real Estate in Charlotte, North Carolina. If this is your first time on our channel, please smash that subscribe button, like and ring the bell so that you're notified when we have a new video.
When most people retire, they rely on their Social Security income, some savings and/or pension. Whatever your source of income, it is very important to know your budget before you purchase your forever home. It is very easy to get carried away when you are searching online and looking at beautiful homes in communities with amazing amenities.
The pandemic has brought huge, nationwide changes in real estate, jacking up home prices due to a shortage of inventory over the past 2 years. We get calls all the time from people seeking a home under $300,000 in a 55+ community, and sorry to say, it just doesn't exist in our market. In the Charlotte market, the lowest price you'll find for new construction in a 55+ community is just under $400,000 for a 3 bedroom, 2 bath, 1,588 sq. ft. home. Guess where? This is what I will be talking about today. The Farm at Ingleside is an age-restricted, 55+ community located in Iron Station, North Carolina. It is just a mile from Trilogy Lake Norman, a high-end 55+ community in Denver.
This D.R. Horton community has 2 sections, one is non-55+ with mostly 2 story homes, and the other section is the active adult community that I'm talking about today. For this section, you have the option to buy a one-story home, or a 1.5 story home with a loft, a bedroom and full bath on the second floor. In essence, it is a 2-story home, but we call ranches with limited living areas upstairs a one and a half story.
The Farm at Ingleside's section for active adults opened last year, 2021. It has a total of 139 homesites, and right now, 40 sites remain. Most of those are for inventory homes, so you should hurry if you want to be a part of this amazing community.
The Farm at Ingleside offers several floor plans, ranging from 2 to 4 bedrooms, 2 to 3 baths and 1,600 to 2,700 square feet. Today, there are 26 active homes ready to purchase, ranging from $389,000 to $505,000. If you want to see these homes, check out the description below.
I'd like to show you the model home for the 1.5-story Bristol floor plan, with 3 bedrooms, 3 baths, a flex room that can be converted into an office, a Great Room with fireplace, a kitchen with white cabinets, quartz countertops, gas range and a walk-in pantry. The second floor has a loft, a bedroom and full bath. There are many included features when you purchase a home in this community. For instance, you'll that notice crown moldings and chair rails are plentiful.
The Farm at Ingleside has easy access to key parts of Charlotte. It is just minutes away from renowned Lake Norman, the largest man-made lake in North Carolina, only 20 minutes from Charlotte Douglas International Airport and 30 minutes from Uptown Charlotte via Highway 16.
This community in Iron Station is just 4 minutes from Denver's main shopping center, where you'll find Walmart, Lowe's Home Improvement, Harris Teeter, Food Lion and Publix supermarkets, banks, fine dining, fast food restaurants, medical and dental offices. If you want to visit the popular shopping, dining, or movie theater in Birkdale Village in Huntersville, it is just a short drive away on Hwy 73. Boaters, you'll find several launches nearby to hit the water and have fun on Lake Norman.
Amenities at The Farm include a clubhouse with great room, fireplace, kitchenette, fitness center, a zero-entry pool, pickleball court and bocce ball court and future walking trails. Some folks we talk to want to have an indoor pool. Unfortunately, this community has an outdoor pool only. However, there is a YMCA in Denver you can join if you want more water activities
The HOA fee for the 55+ section is a reasonable $162.50/month which includes use of the amenities and lawn maintenance. This is how the fee breaks down - $750 per year for use of the 55+ amenities and those shared with the other section in the community, and $100 per month for yard maintenance. With the time you'll save from your low-maintenance yard, you can easily pursue almost any activity that comes to mind.
There's one thing I want to emphasize. If you are interested in new construction, please do not register on the builder's website or visit the builder's sales office without a real estate agent, because once you do, you may not be able to bring your own agent later. Builders deny commission to a buyer agent if we're not in the initial contact. Since our commission is built into the price of the home, there is no benefit for you to build a home without agent representation. Our service includes attending construction meetings, advising on and attending inspections, new homeowner orientations, final walks, coordinating communications between lenders, the closing attorney's office and our clients, and review of closing disclosures. The rep you meet at the builder's model or online represents the builder or seller and does none of this for you. Please contact me if you have any questions about this. Visit our website for active adult or 55+ communities at CharlotteActiveAdults.com. Leave a comment below if you have any questions or concerns.
So, what do you think of The Farm at Ingleside? This is the most affordable active adult community in Greater Charlotte, located conveniently, with amenities, lots of included features and quality-built homes. Surrounded by conveniences and with low-maintenance living, will this be your private retreat? There are only a few homes left, so hurry and call me if you are interested. Is affordability and quality of life important to you? If so contact me as soon as possible before The Farm at Ingleside sells out. Thanks so much for watching this video and please subscribe if you haven't already done so. Have a wonderful day. See you next time.